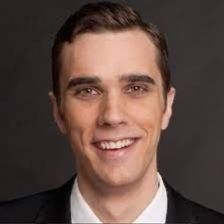 Owen Hofmann-Smith
Conductor, Cellist, Bassist and Vocalist
Born and raised in Portland, Oregon, Owen Hofmann-Smith is a true NW native.  Beginning his study of piano and cello relatively early in life, Owen enjoyed playing in several Portland youth orchestras including PYP, MYS, and CMC.  Continuing his musical studies at Mount Hood Community College and then Portland State University, Owen won several scholarships and competitions including first place in the Portland State University concerto competition.  Owen has appeared as a soloist in service for many local churches including First Unitarian of Portland, Forest Grove UCC, Bridgeport UCC, Milwaukie Presbyterian, and Micah's Village Methodist among others. Owen has also worked as a professional jazz musician for the last 7 years playing bass, cello and/or singing with several local jazz, swing, cuban and chamber ensembles such as the Clambake Combo, The Waking Guild, Effesenden, Pete Krebbs Trio, Swing Papillon among others.  
These diverse musical experiences have culminated in the natural outgrowth of his varied skills: conducting.  Receiving his Master of Music in conducting from Portland State in 2013, he is an in-demand professional conductor. In 2013 he co-founded the Oregon Welsh Festival Chorus as artistic director, establishing the first Portland based choir in over 60 years that primarily sings music in the Welsh language and music by Welsh composers.  
Owen has held the title of Music Director at several local Unitarian churches over the years and is currently the music director at the Universalist Recovery Church in Portland and at Bethel Congregational UCC in Beaverton.  Owen currently resides in Forest Grove with is wife, Amanda and his cat Cici.
Sue Lewis
Violist
Sue Lewis began studying violin, and later viola, at the age of 9 and attended Portland State University. During that time she studied viola with Joel Belgiqe, principle violist with the Oregon Symphony, and violin with Carol Sindel. Sue earned a music degree from PSU in 2005. She earned both Distinction and Merit awards from the Associated Board of the Royal Schools of Music, London England, for completion of the top grade 8 in viola performance and music theory. 
Sue has played viola with the Vancouver Symphony, Satin Strings Quartet, fiddle player with the Laura Mims Country Band and the Cascade Chamber Orchestra. She is currently the creative director and violinist for the jazz band Mango Nights and enjoys fiddle playing with various country bands and folk groups.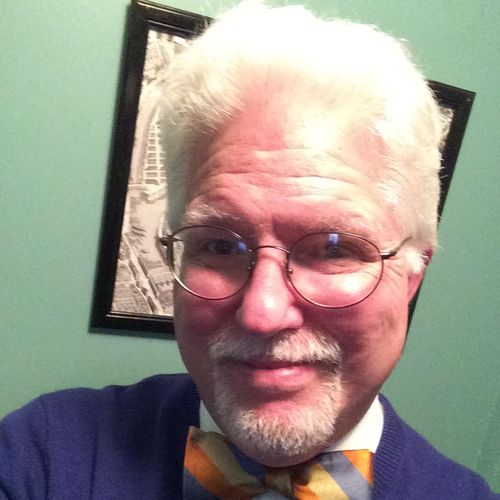 Joe O'Donnell
Pianist and Organist
Joe has been organist of the First Unitarian Church of Portland since August 1996. He holds the degrees of Bachelor of Music in Organ and Master of Liturgical Music fro the Catholic University of America in Washington, DC. While in Washington he served on the music staff at the Basilica of the National Shrine of the Immaculate Conception and as Organist and Choir Director of St. Joseph's on Capitol Hill, Washington, DC. Since 1999, he has worked as pipe organ service technician and design engineer at Bond Organ Builders, Inc. In October of this year he was elected President of the American Institute of Organ builders. Joe has been a recitalist for the Organ Historical Society and he has performed the Saints Saens Organ Symphony with the Maryhurst Symphony in 2014.
Joe is a sought after piano accompanist and organist for church and community events throughout the Portland Metro area since 1996.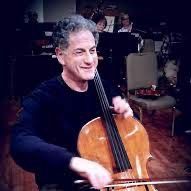 Jerry Bobbe
Cellist
From his home in Portland, Jerry Bobbe maintains dual careers as both a professional cellist and internationally respected numismatist.  Mr. Bobbe's primary teachers included Frank Miller of Solti's Chicago Symphony, and the celebrated Karl Fruh. He served as Principal Cellist in both the Chicago Chamber Orchestra and the Chicago Civic Orchestra, Assistant Principal in the Milwaukee (Wisconsin) Symphony, and Principal Cellist of the Florida Orchestra.  For more than a decade, he served as Principal Cellist of the Vancouver (Washington) Symphony, appearing three times as soloist with that organization.  Jerry was named Portland's Best Cellist in Willamette Week's 1994 "Best of Portland" issue, where he was pictured on the front cover as his Charlie Chaplin cello-playing alter ego.  Along with Maria Choban, he was a founding member of the critically acclaimed piano trio St. Elvis.  In 2007, Jerry and Maria completed a recording together of the sonatas of Barber, Villa-Lobos, and Muczynski, under the Alitisa label, entitled "St. Elvis, Back in the Building." Jerry performs on a cello of the Venetian master Eugenio Degani, dated 1891.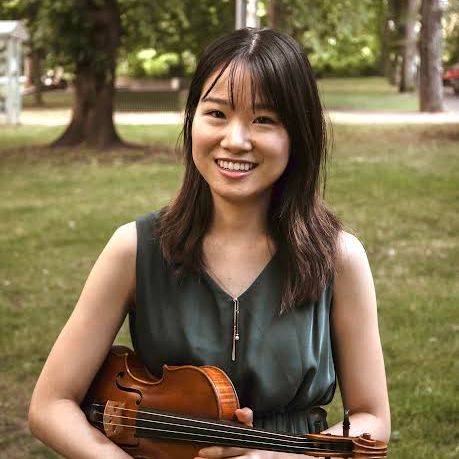 Shion Yamakawa
Violinist
Shion started playing violin at the age of 2 in a small town in Fukuoka, Japan. She studied BM in Music Education in Instrumental Specialization at Central Washington University, and studied MM in Violin Performance at Portland State University. While pursuing MM, Shion studied violin with Tomas Cotik and Carol Sindell, and studied Alexander Technique with Eve Bernfeld.
Shion currently serves as a concertmaster at Jewish Community Orchestra, and plays with Portland Columbia Symphony Orchestra and Vancouver Symphony Orchestra as a substitute section violinist. In addition, Shion teaches violin at Vesper School of Music, and also offers private lessons online and at her home studio in downtown Portland. Shion is also a member of Fairmount Trio, and enjoys sharing music at special occasions.

Nathan Hall
Double Bass
Nathan is a classically trained Australian musician with a Bachelor in Music Performance who enjoys teaching the fundamentals of music to beginning and advanced students. Having performed across the globe and tutored by world class musicians helps him to pass on informed, high quality knowledge to his students.

Nathan enjoys teaching each instrument's classic music along with modern interpretations and is flexible with teaching to each individual student's musical goal. In his downtime you will find him playing his instruments (5 of them!), composing digital music productions, playing his favorite sports, volleyball and basketball or enjoying local live music.